Interior design is not confined to four walls, our expertise as designers can and should be used to unify interior space with the exterior. As the weather starts warming up, I can't keep my mind off of summer. It is my favorite season, and I adore having fun and spending time outdoors with family and friends. Take a look at these great outdoor spaces. Simply Beautiful!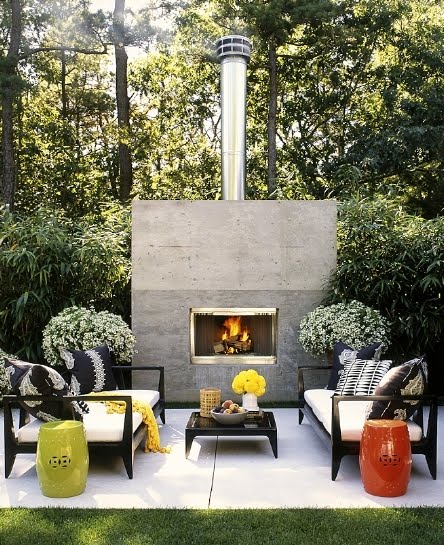 My parents do not get that much of an opportunity to travel due to the nature of my dad's career, so a few summers ago they decided to build an outdoor space that they could relax in and enjoy on those hot summer days and nice summer nights. With the help of my Uncle, my mom, dad, and a few of their friends made their dream a reality. The pictures were taken right after it was completed, we have since enjoyed it numerous times.
I love spending my summer days in this pool. Warm weather hurry UP!
Happy Summer dreaming to you all :)